Your Story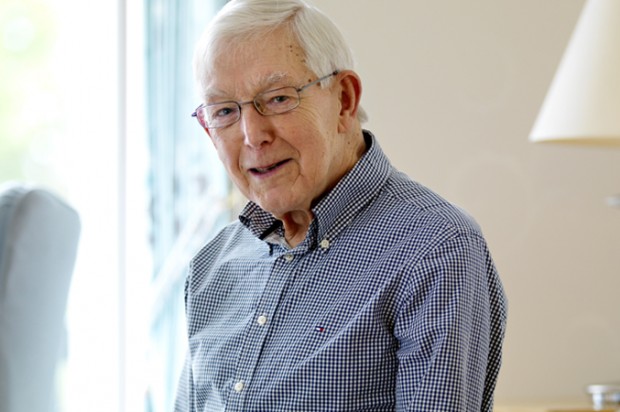 Walter's Story
Walter's wife was diagnosed with bowel cancer and was helped by Cancer Help. Sadly Walter's wife died in 1996 but he has continued to support the charity ever since.
"My name is Walter and I am an 85 year old retired Senior Post Office Manager. I live on my own and have a large garden which keeps me busy most of the year. I enjoy cooking and preparing my own meals. I have three children, all doing well in their respective vocations. My five grandchildren, all girls, give me lots of pleasure and are all graduates of various universities.
I first came into contact with Cancer Help through the Oncology Department at Royal Preston Hospital where my wife was confirmed as having bowel cancer. Cancer Help took us under their wing, gave us lots of comfort, information and help. They generally guided us through what was a very difficult time.
Subsequently when my wife died in early 1996 I went to Vine House to thank the team for all their ministrations and was promptly recruited to join the organisation. I have continued to help at Vine House as a volunteer three mornings a week ever since.
During my time at Cancer Help I have undertaken a multitude of jobs – preparing posters and notices, standing in supermarkets with a collecting tin, picking up patients to bring them to Vine House, minor repair jobs around the house and shopping. The biggest jobs are keeping the accounts for the lunches and refreshments in conjunction with the cook, collating the weekly collections of waste from the shops, submitting claims for waste from LCC and preparing monthly reports for the management board.
Coming to Cancer Help gives me the discipline to get up in the morning and prepare myself for the day ahead. It's a happy place, despite its connotation with cancer. I meet and talk to friendly longstanding volunteers and member of staff, not to mention the many patients. It gives me a feeling of belonging and a feeling of satisfaction that I can help others through being part of the team at Cancer Help."
(Walter)